4 Keys to Aerospace Sales
by Testek, on Nov 10, 2021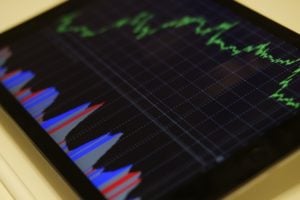 If you and your team work in the aerospace industry, you know how unique of an experience it can be. There are many individual challenges that differentiate our industry, from government regulation to safety standards and a variety of customer types. There are also challenges that come from working in any B2B industry, like longer, more involved sales cycles. We decided to share some aerospace sales tips that have helped us in the past.
1. Know the Difference Between B2B and B2C Selling
One of the key differences between B2B and B2C sales is the structure that comes along with selling to a business. When working with a purchasing agent, or any representative from other companies, it's important to remember that they have a number of stakeholders to report to. B2B also allows for multiple touch points over a much longer sales cycle, instead of a "one and done" like B2C sales. Keep in mind that these customers are much more knowledgeable about your business sector and the options available to them. Aerospace customers are especially well-informed, and it's important to adhere to their needs when conducting a sale.
2. Build Positive Relationships with MRO Customers
A huge advantage that aerospace companies have when pushing products to market is the existence of MRO (Maintenance, Repair, and Overhaul) customers. These organizations are growing in quantity and size every day, and represent great opportunities for business. These companies rely entirely on their equipment being up and running, so they're always looking for quality products and support services. A strong relationship with an MRO company should result in repeat business over the years and a devoted customer.
3. Communicate with your Marketing Department
In aerospace, digital marketing can often be overlooked as a positive source of leads. Make sure that you communicate well your marketing department and are handling new leads properly. How is your website being used, and what can you do to make it work for you? This is a great discussion to have with marketing and add input based on sales goals. In aerospace sales, any new leads can quickly become repeat customers.
4. Work for Your Customer Base
Finally, the best way to succeed in any sales environment is to create positive relationships with your customers. Try to establish rapport with your customers by introducing yourself and providing personalized interactions. Listen to the concerns of your customers, and do your best to identify with the pain points they face. Are you doing everything you can to see things from their point of view? The focus of aerospace sales should be solving the problems of your customers.
If you keep these four points in mind, you should see continued success from your sales department. What techniques do you employ to keep your team strong? Any general sales tips for us? Leave us a comment below!