Testek/Avtron Welcomes Bruce DeWitt as our New CEO
by Testek, on Apr 1, 2019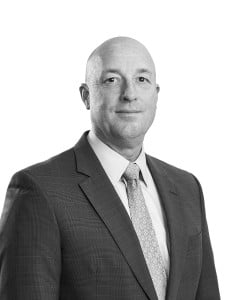 Testek/Avtron is thrilled to announce that Bruce DeWitt has been named as our new Chief Executive Officer (CEO). Effective February of this year, Bruce succeeded one of Testek's original founders in the leadership role.
Bruce joins us from Logic PD in Minneapolis, MN, where he served as CEO from 2013. Along with his leadership experience, he brings with him over 30 years in the aerospace industry. Bruce earned a bachelor's degree from the United States Air Force Academy and later earned a master's degree in aeronautical engineering from the Air Force Institute of Technology.
Bruce served as a flight instructor for the US Air Force and eventually went on to be an experimental test pilot. He retired from the Air Force as a colonel in 2003. After his career in the Air Force, Bruce joined Raytheon as the vice president of Precision Engagement Strategic Business. Before his career at Logic PD, he worked for Alliant Techsystems, starting as deputy general manager of the Advanced Weapons Division and was ultimately promoted to vice president and general manager of the Armament Systems Division.
"Bruce is ideally suited to lead Testek/Avtron given his deep experience in the aerospace and defense industry, focused on complex engineering systems," said Randy Paulson, managing principal with Odyssey Investment Partners and chairman of Testek/Avtron's Board of Directors. "He has a strong track record of leading and growing engineering-driven organizations, including significant global expansions, which we believe positions him exceptionally well to lead Testek/Avtron to achieve strong results for all of its stakeholders."
As part of Bruce's growth plan, we will be launching an all new customer service portal for Testek/Avtron and our other product lines. The new portal will streamline the process of ordering spare parts and give customers better and faster access to the support required to maintain test stand up-time. Rollout is expected later this year.
Testek celebrates its 50th anniversary this year and we have an incredible legacy that will remain for another 50 years. We're lucky to have Bruce here to help us show you that we are the world's largest and most capable test equipment company.
If you are interested in meeting Bruce, please schedule a visit to our production facility in Wixom, MI. He will also be joining our sales team at MRO Americas in Atlanta, GA on April 10th. We will be at booth #3918.